Shakurbe treated fans in Montgomery, AL to an unplugged show on April 26 at the Wynn Lakes Country Club. Patrick Reed, Jonathan Layman, and Brandon Mack were the only band members present, however. Jay Skipworth and Eli Harper did not make it for the show.

Brandon Mack made a solo appearance in Nashville, TN at The Opry Mills Mall on April 14. The acoustic set was played in front of a large crowd in the Gibson Guitars Showcase.

Shakurbe made an surprise appearance in Bear Creek, AL on April 7. Fans were treated to an unplugged set from Patrick, Jonathan, and Brandon. The set included all the big Shakurbe hits: "Don't Say That", "Show You Me", and "The Summer Song" to name a few. The set also included several covers such as "Let Her Cry", "Wonderful Tonight", and the now famous Patrick Reed solo performance of "#41".



Dec. 31, Old Fashioned Schin-Dig, Moulton AL
Jan. 11, Camp Piranah, UNA CSC, Florence AL
Feb. 15, Benefit Show, UNA CSC, Florence, AL
Apr. 7, Unplugged set, Bear Creek, AL

Upcoming Shows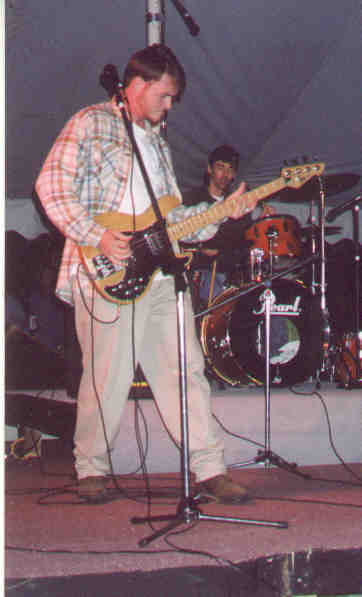 Jay Skipworth, who shows no mercy on the bass guitar, is exciting to watch!